About Bluugu
Bluugu is a Korean Australian illustrator, artist and designer based in Australia. He communicates his hardship experienced as a result of multiculturalism through his detailed illustrations. He has shared the in-depth stories of difficulty and confusion through his recent series 'Question'. Now he is exploring his personal stories through his art.
In the past, he studied Industrial Design and dreamt of becoming a footwear designer. He has experience working in Adidas and won Good Design Award and Red Dot Design Award as a designer.


How would you describe your work? 
I would describe my work as detailed, chaotic and almost like the real world. 
If you look at one person, that person could be dressed up nicely with matching colours, designs and textures too. But if you put 10 random people in a room, everyone is wearing different things. Now you put 1000 people, everyone is different and often chaotic. 

I like to portray that in my style.

'Question' is my recent series which talks about confusion and disbelief in myself as a multicultural person. The 6 pieces communicate different experiences and feelings I had from people on both sides of the country; Korea and Australia. 


How did you get started with NFTs? 
I worked at Adidas back in 2019 as an intern. I met many designers and creatives in/out of the company. After I graduated, in late 2020, I worked on a small project with creatives from Adidas for his music album art (S/O to Nick Arneson and Jon Guisbert). We were in the meeting throwing out ideas then Nick mentioned NFTs. It sounded like others knew what it was but I had no clue. I researched deep and coincidently, friends I know working in Silicon Valley started talking about it in the same week I was researching. I knew this was an opportunity and the future. I was already in crypto so it was easy for me to understand so I went all in. 


How have NFTs helped you as a creator? 
The great thing I love about NFT from the start is that you get recognized for and by YOUR work. It's YOUR work. Often creatives have to live off by working on a commission from other brands. Even if your style and works can be recognized as yourself and a brand, you don't receive much recognition. But, NFTs enable you as an artist, creative and brand. 


What advice would you give to creators who are new to the world of NFTs? 
When I started, I couldn't sell anything for 1.5-2 months and my traction/engagement on Twitter was awful. I was happy if I got 10 likes. And suddenly, every puzzle piece I created from hard work started to come together. 

The only thing everyone should remember is to work hard, believe in yourself and keep doing it. It's an easy thing to say but the hardest thing to do.


What has been the biggest challenge in your NFT journey so far? 
Not knowing what the problem is and not knowing what is happening. My tactics, behaviors and everything had a problem but I had no idea what the problem was. Now I know what type of mindset I need to have to communicate and deliver my work to people.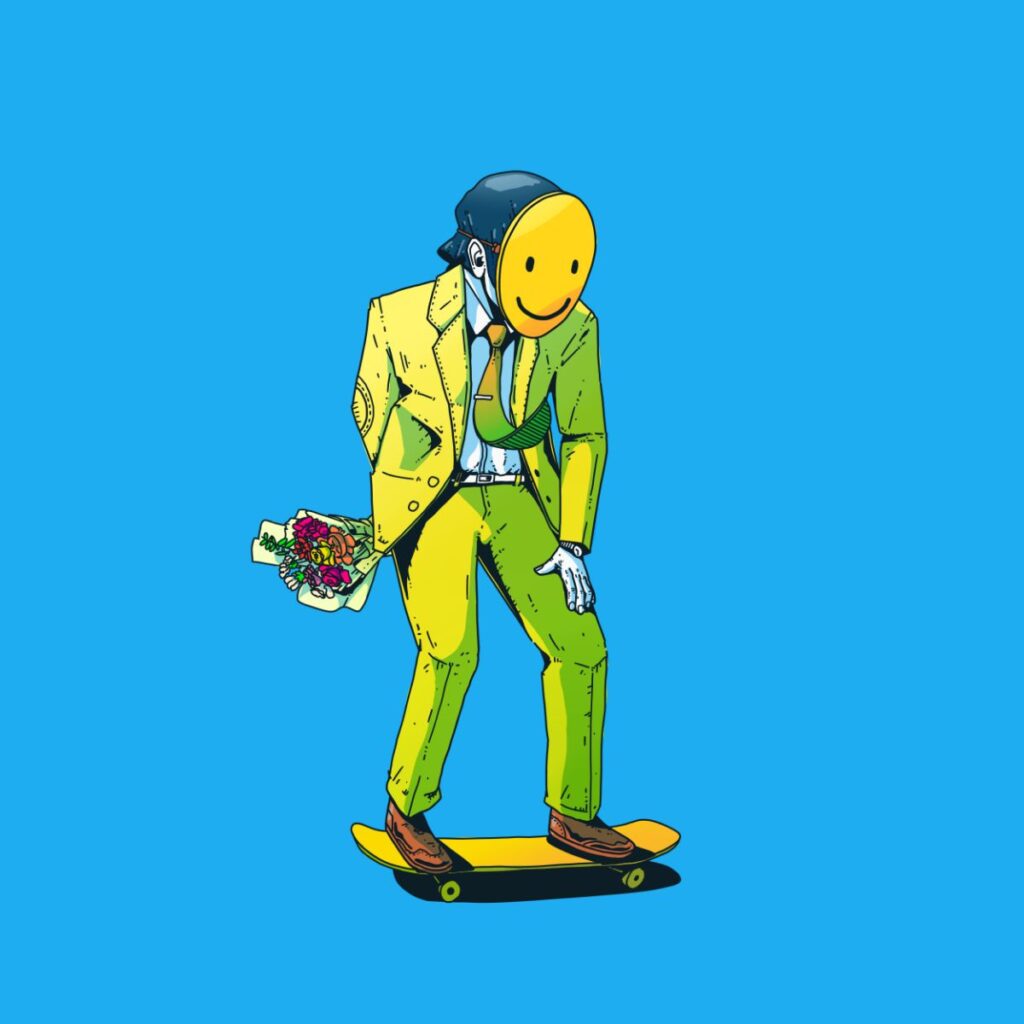 What features (if any) are you missing on the platforms that you're currently using, that would benefit you as a creator?
I honestly don't have anything from the platform. I use Opensea, Foundation and SuperRare. Each platform provides me with the flexibility to have a set price, auction or open offer. UX/UI is changing every time and it's improving.

The only thing would be having a bigger display for artwork. Opensea and SuperRare (depending on if it's a portrait or landscape) can make the artwork look small. Often, it loses detail unless you click the image or video to a full screen.