About Idil Dursun @jarvinart
İdil Dursun (aka Jarvinart) is a Turkish architect and artist, born in 1997.
In 2020, she worked with Dr. Pinar Yoldas and contributed to the Venice Biennale Architettura 2021. In September 2020, she began her professional career as a CGI Artist in the architectural visualization company "ivaBOX". Since then, she has also been working on personal projects, creating mostly cyberpunk/dystopian environment concepts and building her own universe as a vision of the future world.
In March 2021, she jumped into the NFT scene and since then has been an active member of the community. 
Curator of the "Architecture World", her works are featured in United States based science fiction magazine "Dark Matter Magazine", displayed in United States based "The Crypt Gallery", Italy based "Dart Museum – Permanente di Milano", United States based "Pellas Gallery" and exhibited on "FUTR World Abu Dhabi 2021". She is one of the TIMEPieces artists that contributed to the Slices of TIME collection in 2022.
How would you describe your work?
I would say my works are showing a glimpse of a dystopian future, exaggerating existing issues such as overpopulation and scarcity of resources and giving them a "cyberpunk" vibe.
How did you get started with NFTs?
Before February 2021 I had never heard of the term NFT. The first time I saw it on an Instagram page I read about it but honestly didn't understand what it was. In March 2021, I saw one of my friends was selling his work as NFTs and asked him what it is, he was kind enough to explain it all to me and told me I should definitely try it too. So I decided to give it a shot. Minted my first work back in March 2021 and sold it the next day, it was completely crazy.
How have NFTs helped you as a creator?
Definitely made a huge impact about creating a community of my own. Best thing about NFTs for me is meeting the most amazing people and talented artists all around the world, sharing the same interests and goals with me. Being a part of this community is helping us all get more exposure and keeps us motivated, it's incredible to see the amount of support the artists are showing to each other.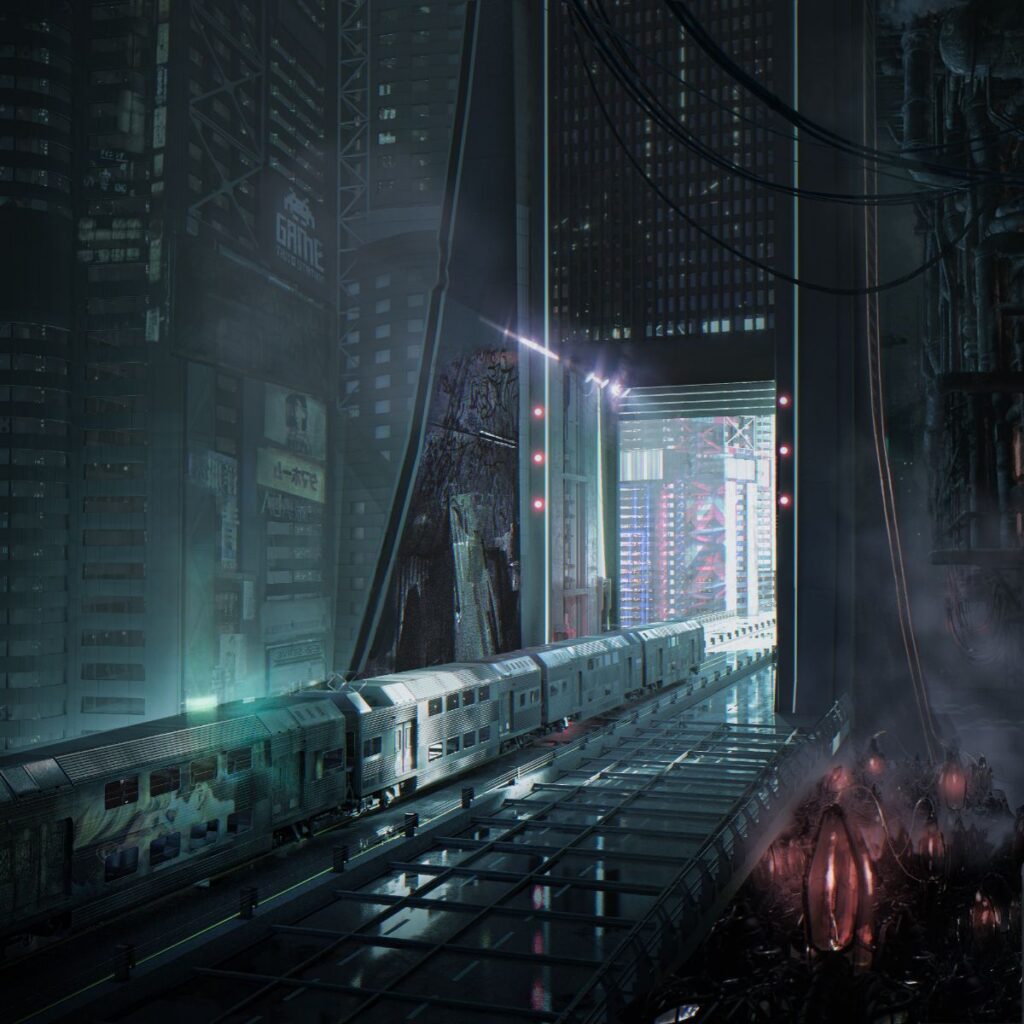 What advice would you give to creators who are new to the NFT space?
Never let money or sales be your motivation, always focus on doing what you enjoy, most of us were creators long before NFTs after all. Don't see this space as a quick way to make money, you'll NGMI if you do so anyway. Instead, be a part of the community, support fellow artists and enjoy your time here.
How do you think OIX can contribute to your success?
The most I loved about OIX platform is its socialization aspects which encourages people to be supportive of other artists in the community. I believe that is one of the most important features that distinguishes the platform from others, curious to watch it grow.